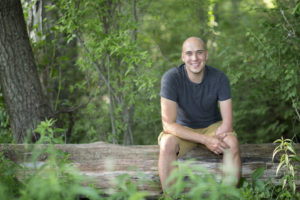 Hi! My name's Neal Eckert. I'm a Michigan-based mental health, healthcare and general freelance writer.
I'm also an amputee from a childhood lawnmower accident. If you'd like to read about how I lost my hand and escaped a cult, you can do that here.
Three years ago, I started writing professionally. Besides writing a Christian blog and being published in print publications, I've written for a wide range of businesses and service providers.
Counseling centers, law firms, dentist offices, hospitals, construction companies, emergency centers, pest control (especially about termites for some reason), insurance, senior care homes, real estate, outdoor industry, press releases for television documentaries, and much, much more.
For these niches, I wrote product descriptions, landing-page content, descriptions for YouTube videos, email marketing pieces, press releases, vignettes for commercials, bios, white papers and, of course, blog articles. I also spent some time as a staff writer in the outdoor industry.
Although writing for a wide range of businesses was taxing because of the amount of research involved, I'd never take it back. Those varied experiences enriched my life, improved the lives of many others and made me a better writer.
I've been married for 14 years and have seven young children, ages 12 and under. Although raising a big family isn't always easy, I don't think my writing would resonate nearly as well if it wasn't for the daily experiences I encounter as a husband and dad.
Whether you're in the psychology field, the general health care field or are a business owner, what you'll get from me is passion. Someone who loves what he does and is committed to giving you great web content every time.
Want to know how I can help you generate leads through content marketing? Feel free to visit my services page. 🙂